welcome to the world beyond the rim!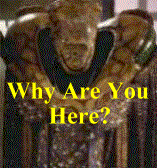 Currently, all Homeworld sites are currently in the Archive mode. They are here only for educational value of past information and will not be updated in the immediate future. You will be notified of any changes in this policy. You may find items of interest here. We are part of the Stellar Alliance and thank our Web Host for use of it's drive space to help others!
If you are a member of the Stellar Alliance, you are a welcome visitor. If not, please leave this site now and respect our Privacy! We respect yours!
This site Copyright 2001 by Vorlon Web Design
All rights reserved.