the guides
The ExtremeHU Guides are current for the latest version 1.74. Although the cloning guide was not updated, it is functionally the same and was not done at this time.....01/07/02
The ExtremeHU Guide #1 covers only the program configuration and it's use to load a NewEra.hex file.
The ExtremeHU Guide #2 covers the general program use, menu explanation and useful program features.
The ExtremeHU Guide #3 covers only the Hex Creator and nothing else.
The ExtremeHU Activation Guide covers that use alone for activation hex files currently available.
The ExtremeHU Cloning Guide covers the program's use in cloning and .bin file manipulation.
The ExtremeHU Quick Guide is just that, a quick starter guide.
The Dos Unlooper Guide covers the Prog.exe and Su2 software for H unlooping. It is the closest thing to an SU2 Guide that exists.
The Windows Unlooper Guide covers the Wildthing software and also BasicU and TurboUnloop.
The Winexplorer Guide covers Winexplorer 4.6 by Dexter.
The BasicH Guide covers BasicH 3.2 by Squeem and it's use.
The HUeeputility Guide covers HUeeputil 1.4a and it's conversion uses in .bin, .txt, and .hex conversion.
The RandomHU Guide covers the use of the latest current version.
The Arrowpointe Guide covers all versions up to the current version 4.9. Not updated to version 5.3 as it is functionally the same program.
The Eclipse Guide was written for Eclipse 1.3 but is applicable up to the last version 1.7.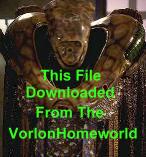 Copyright 2001 by Vorlon Web Design, all rights reserved.